About Us
We are a UK company that manufacture and market high-performance infection control products.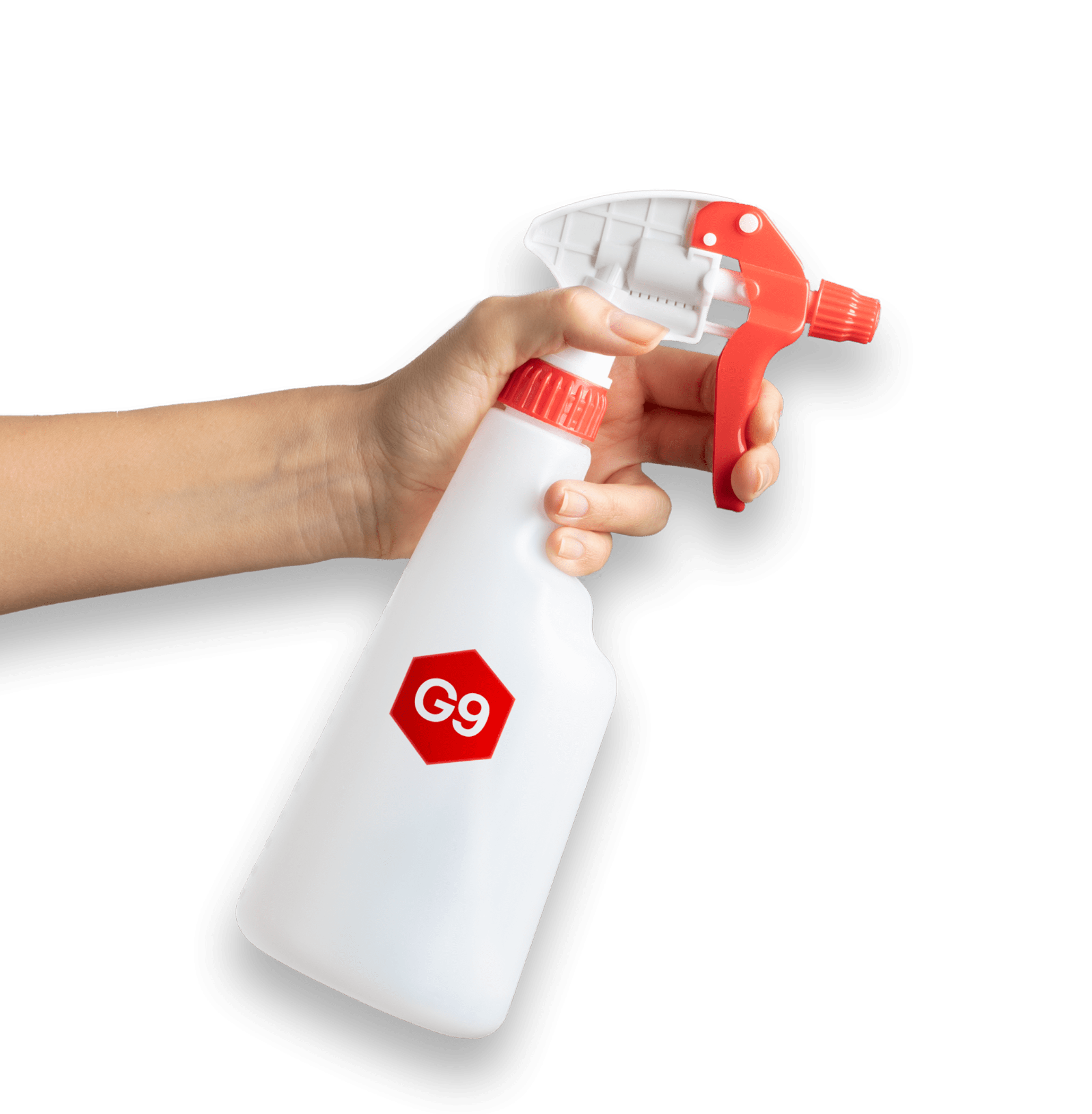 Your only solution
All of our products are manufactured under ISO9001:2015 quality standards and independently audited to international standards. All G9 Infection Control Products tested to the latest European Test Protocols by Independent Accredited GLP (Good Laboratory Practice), UKAS and ZLG approved Laboratories on an ongoing basis.
Switch to G9
Superior, unmatched microbial efficacy
Independently tested to latest EN protocols
Manufactured under ISO 13485
Constantly evolving innovative formulations
Low dilutions for less waste
Why choose us?
As one of the UK's largest and most trusted suppliers of infection control disinfectants, we are committed to developing new, innovative, and effective products that help healthcare professionals in their everyday work.
Our in-depth knowledge of the chemicals industry and our products' technical aspects, from test standards to user requirements, allows us to produce safe, worry-free products that protect both the environment and our customers.