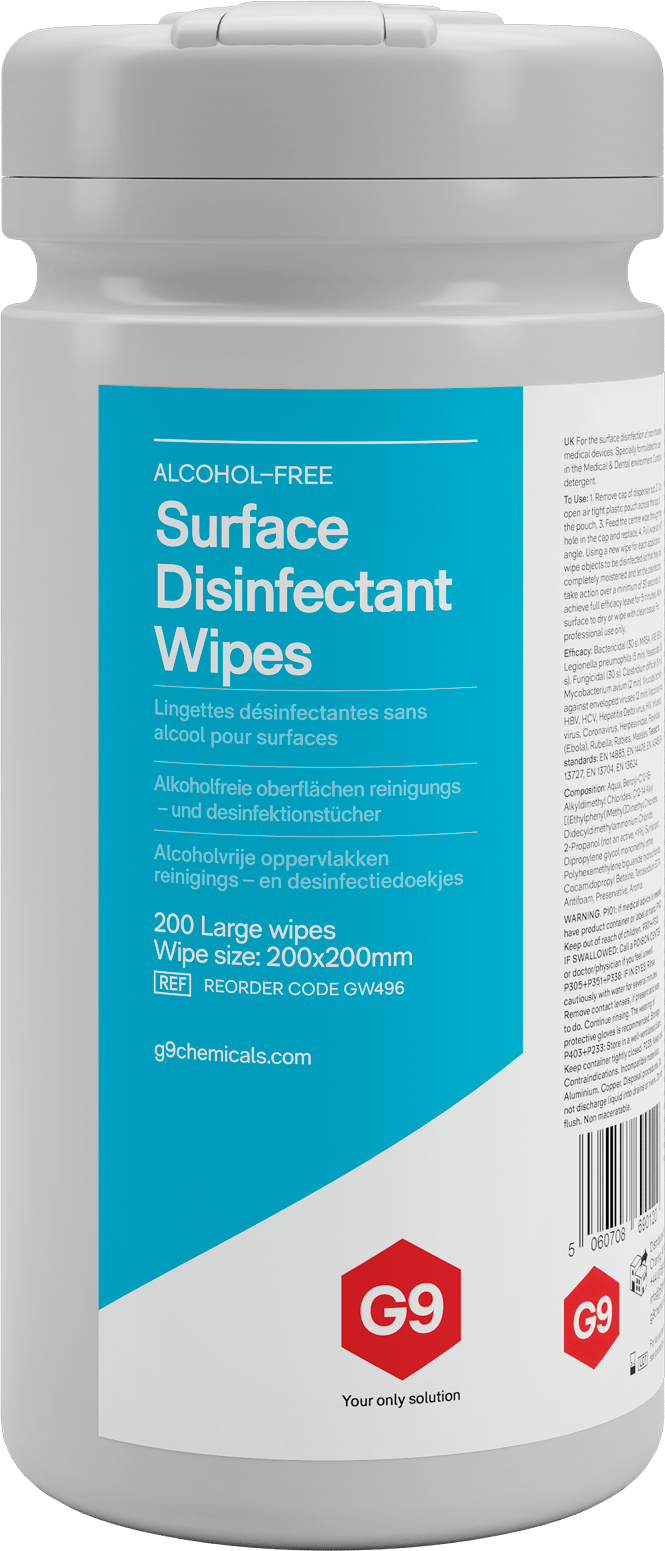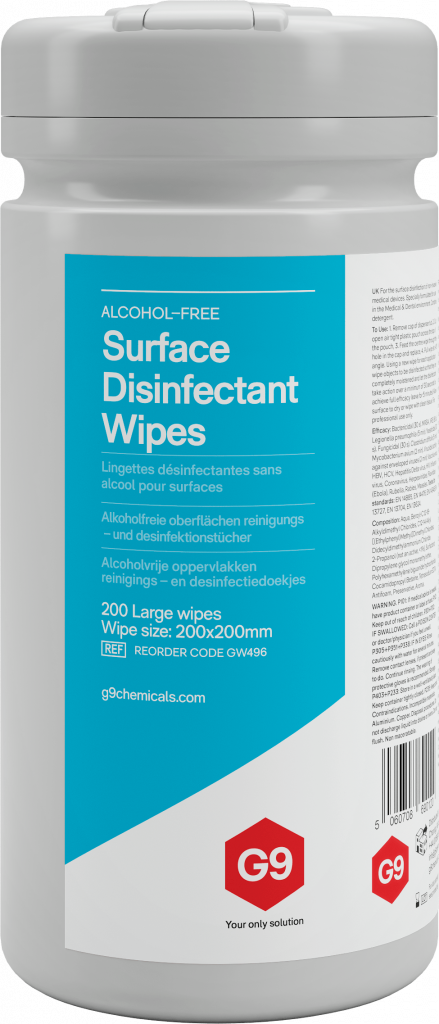 Alcohol-Free Disinfectant Wipes
For the surface disinfection of non-invasive medical devices. Specially formulated for use in the Medical & Dental environment. Contains detergent.
Product Highlights
Effective against all enveloped viruses including Coronavirus, HIV, Hepatitis, Influenza and many other micro organisms.

Alcohol free surface disinfectant wipes for non invasive medical devices, ideal to use on surfaces that are sensitive to alcohol.

Wipes have a peppermint aroma and are supplied in packs of 200 wipes. Each wipe measures 200 x 200mm.

2 in 1 product, wipes contain detergent for added cleaning power.
Always Read Product Label and Material Safety Data Sheet before use. For Professional use only.
Peppermint fragranced
Tub widely recycled