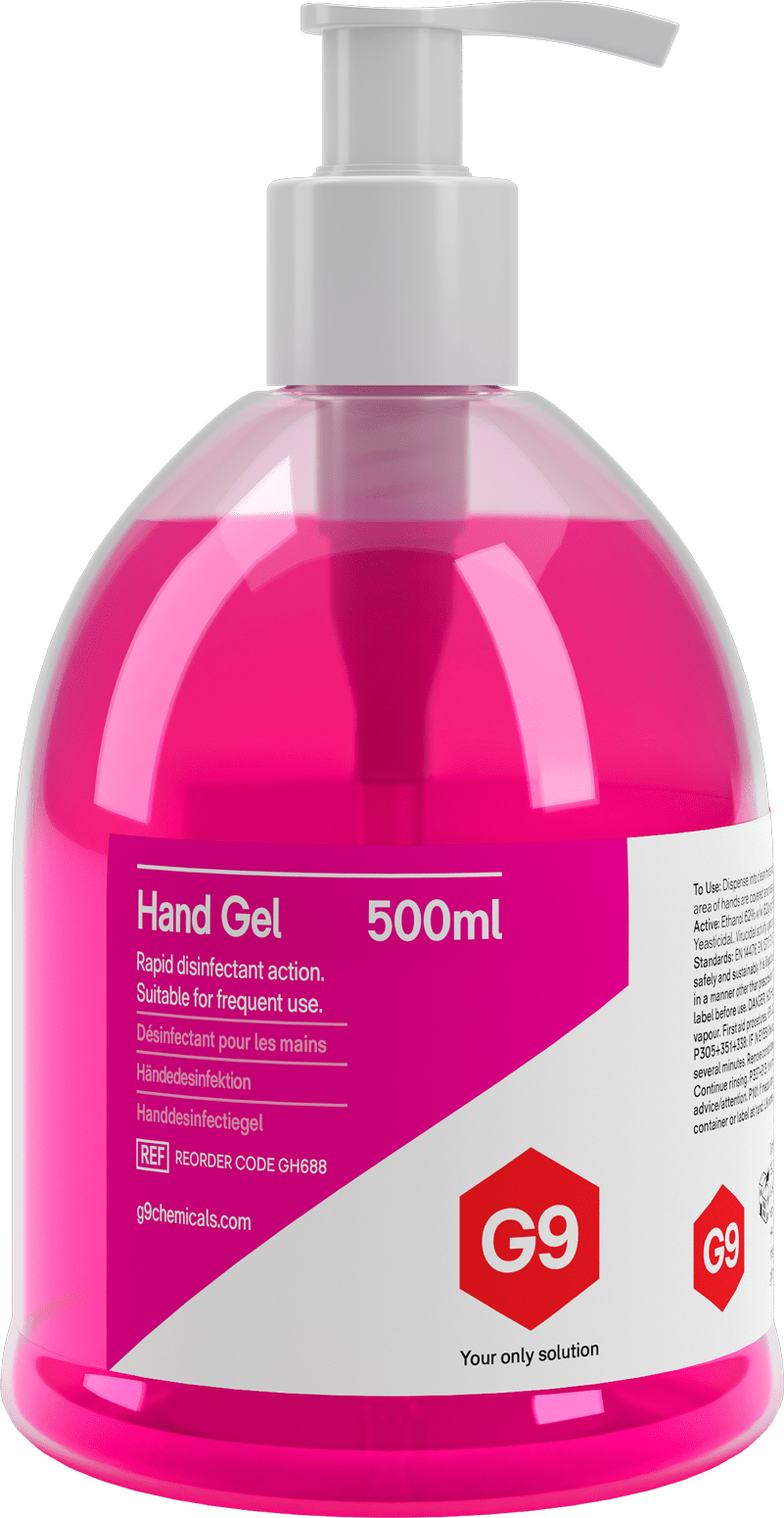 Product Highlights
Rapid acting hand disinfection gel that provides hygienic hand disinfection in seconds, leaving no sticky residue.

Bactericidal, Yeasticidal and also Virucidal against enveloped viruses including Coronavirus.

Pink in colour with a coconut aroma, also available in clear with a natural aroma.

Sizes include 50ml, 500ml and 5L refill.
Always Read Product Label and Material Safety Data Sheet before use. For Professional use only.
Bottle and boxes widely recycled
Coconut fragranced