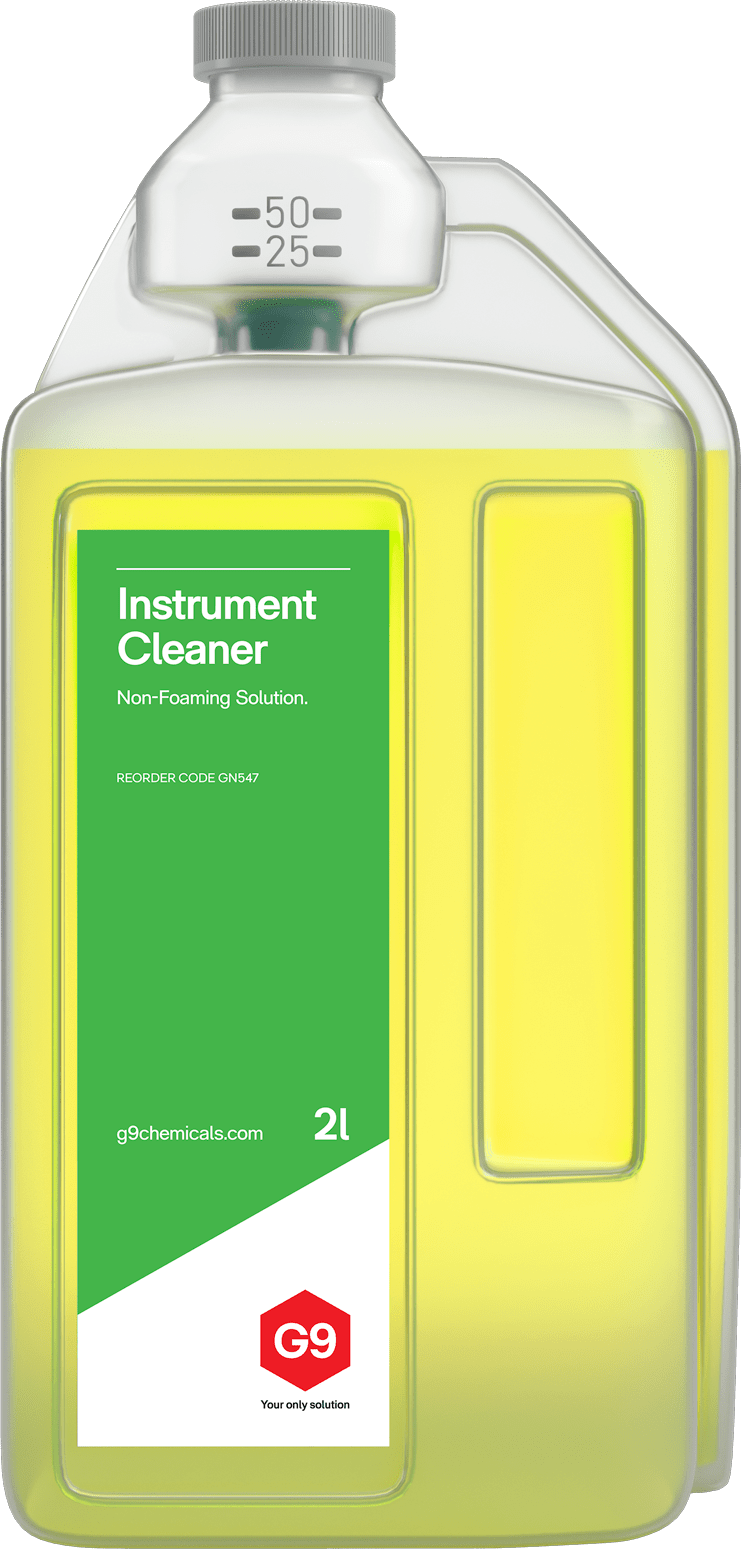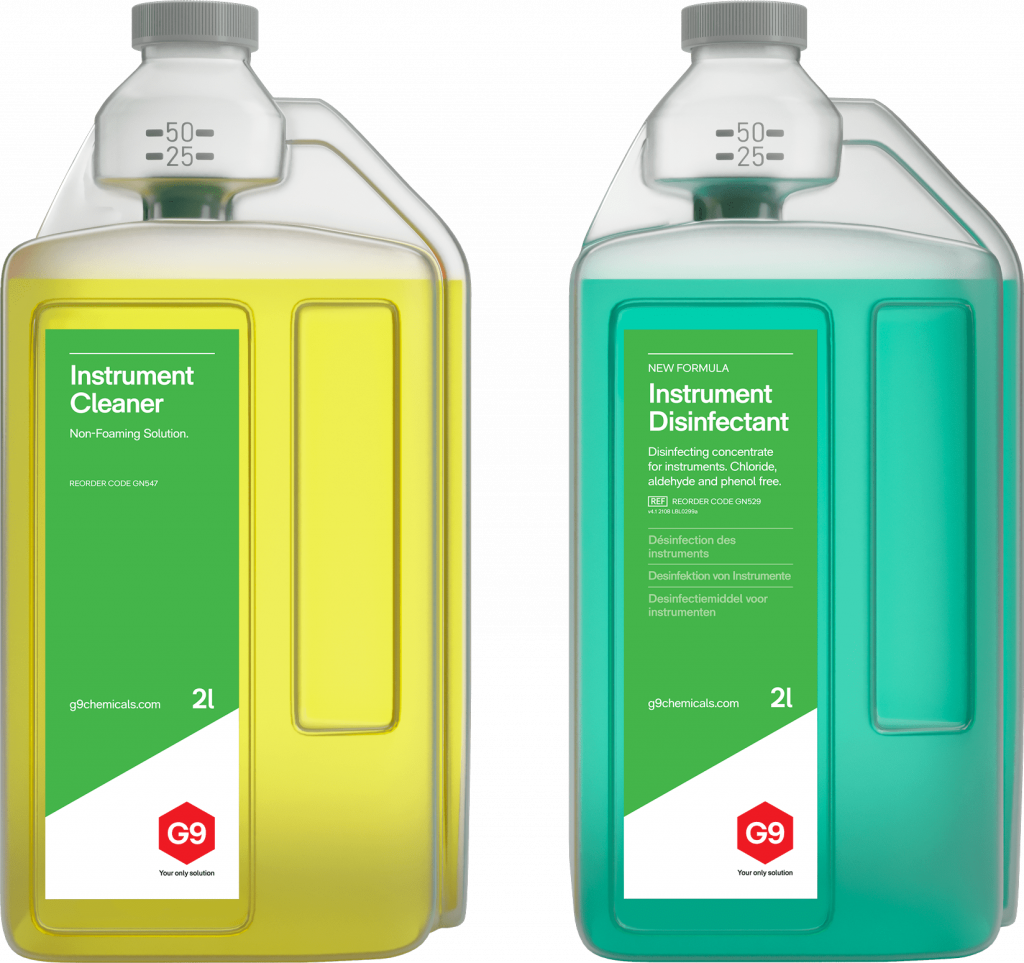 Instrument Cleaner
Concentrate solution ideally suited for the manual cleaning of instruments, endoscopes, burs and endodontic instruments and items prior to sterilisation. The solution is ideally suited for use within ultrasonic cleaning machines.
Product Highlights
Unique formulation designed to remove proteinaceous and organic material from the surface of instruments and endoscopes.

Digests and dissolves blood, mucus, fecal and vomital matter. It safely removes any organic contaminants and proteinaceous soils on all surgical instruments as well as fibreoptic endoscopes.

Eliminates biological odours and is 100% biodegradable.

Excellent material compatibility. Materials which have been classified as safe include; Stainless Steel, Mild Steel, Aluminium, Copper, Silicon Rubber and HDPE

Yellow liquid, mild fresh aroma, Biodegradable, Shelf life of three years
Always Read Product Label and Material Safety Data Sheet before use. For Professional use only.
Tested to EN standards
Bottle and boxes widely recycled
low dilution = less bottles, less packaging, less deliveries
Does not contain possible carcinogen
Biodegradable formulation